Co-Working
Everything back at my startup, "Euphorya" we have been 5 years as sole-proprietor and 5 years in freelancer and a total of 10 years in…
Everything back at my startup, "Euphorya" we have been 5 years as sole-proprietor and 5 years in freelancer and a total of 10 years in this creative industry serving what we do best in graphic design, advertising, and now web-designing and the future of building apps and also other technology. What are we? Creative Design Agency? or just another creative or tech startups. All the tough times we been through the only thing kept us going was to believe in the business model and what problems we could solve.
We are just small, back in the room and now we're in the living room of my house. So with this co-working space provides more collaborative work and productive results.
Honestly, who who have think to build a co-working space back at your home in a HDB flat and in your living room. Is been a journey for me through out the five years, I build confidence and lost confidence and now i'm still grinding what i still believe. Is not easy after all even if you're passionate, but i do believe all this effort will all make sense one day. Everyone who ever dream to make something big, either they did it or they give up. Having a purpose to build what you believe is not just trying out, is something you do and you have to believe that you're doing this to make a better company that help and solve problems. So let's co-working! Keep going, don't stop & push harder.
I wrote some of these amazing quotes that kept me work towards the goal of the company back at Euphorya. I have other 2 startups doing clothing and production, the whole entire business strategy came from Euphorya. I have put my sacrifices for the past 3 years at clothing and 2 years at production to grow what i love doing and help to solve problems. I'm glad to team up with my old partner in crime back at Euphorya who have been one of my friend and also who help me solve my self-doubt, i lost alot of confidence from all the exhausting grinding, late night projects and endless work, there were no off, breaks and what i have put my time and money have been very fruitful. I mean who is crazy enough to work their ass off making those stuff what they truly believe? now we have portfolios, metrics and tons of other database results. What do we need to do next? get investors? get vc's (venture capitalists)? join incubator? get seeding? get shareholders? get donations? get loans? get rent out? too many! Or maybe good old days of bootstrapping.
There is so many source of income solutions in terms of finance to buy more of what the cost of the company needed like space, tools, equipments, team and loads of more stuff. Everyone thinks i have been earning good money, everyone thinks just get married and settle down that easily. Somethings are difficult in each individuals struggles, we can't compare with anyone else just because of their strength and weaknesses, honestly who are we to judge their struggles?
I've been in and out of struggles back to back, i'm very tired of alot of things, but what kept me going is to find the balance of the worldly matters and the hereafter, you have to find balance not just one sided and try to do it everything yourself.
You have friends and families, so connect with them and you will see amazing qualities of life you live with compassion, wisdom and knowledge. So let's continue this journey! Another awesome i guess? for another next 10 years to 20 years? Keep going, keep going, keep going! currently using whatsapp, facebook messenger and slack app to communicate with my team to perform better!
me in the living room 4 room flat hdb, living alone trying to build my startup agency
So here is my daily personal schedule, pretty much.
Weekdays/Weekends:
10pm/11pm: Sleep (depends)
3am/4am: Tahajjud Prayers (depends)
5–6am: Fajr Prayers/Quran Recitation
6.30am: Look at the skies (nature)/excercise
7am: Cook Breakfast/coffee/Wash Clothes/Clean Area
8am-10am: Check emails/social media/designing/coding/slack/whatsapp (co-working)
11am: break or discuss with team
12nn: break, cook lunch/rest/coffee
1pm: Zuhr Prayers
2pm-4pm: Check emails/social media/designing/coding/slack/whatsapp (co-working)
4pm: Asr Prayers
5pm-6pm: Check emails/social media/designing/coding/slack/whatsapp (co-working)
7pm: Maghrib Prayers
8pm: Cook Dinner/Isyak Prayers
9pm-11pm: family/friends hangout
12nn: fifa (clear mind off) or sleep
1am: sleep
5am-6am: Fajr Prayers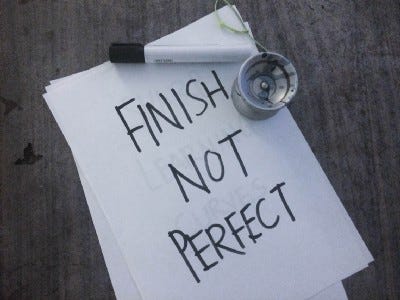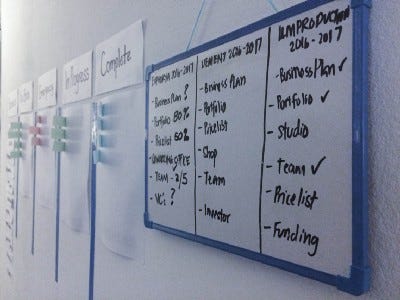 It was pretty simple, i turn my living room into a co-working space for me and my team basically! Oh just 3 people and also some clients drop by, they kinda enjoy my friendly open space!
Originally published at www.fajarsiddiq.com on September 15, 2016.