Meet the female founders & vc's
I slept late the night before like 11am. I don't know why, probably because i'm still adjusting my sleeping patterns recently with all the…
I slept late the night before like 11am. I don't know why, probably because i'm still adjusting my sleeping patterns recently with all the late nights stuffs to do on the laptop. Apart from that i was kinda excited about this event at kopi chat. I'm excited to go NUS Enterprise for the first time, never been to the campus.
So i woke up really late and settle my other affairs. Got out from my house 1hr before the event started. I felt so stoned literally, like so sleepy and a little bit of migraine. Before i went out, had some nice danish coffee. Got on my app and start booking for grabcar (economy) for $20 and off to NUS. Arrived and i was happy to see the cool co-working space, The Hangar. And at the entrance, i got greeted well by the front desk and we just tell our names on the RSVP 2 days before the event i registered on the subscription list from my email. Wrote my name on that typical startup/tech sticker "hello i am (fill your name) with the marker".
Visit here: https://enterprise.nus.edu.sg/event/detail/14
My favorite speaker for this event is Pocket Sun.
Inspiring Female Venture Capitalist, Pocket Sun from SoGal Ventures.
hangar! we are here!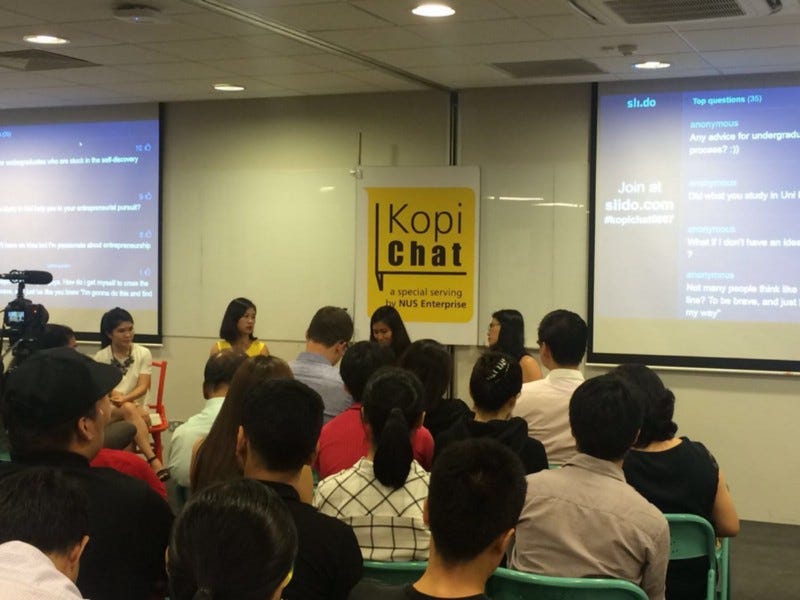 The talk begins! i was late for like 10mins lol
me and my homie guy, it's firrus! we came 10mins late trying to find the location.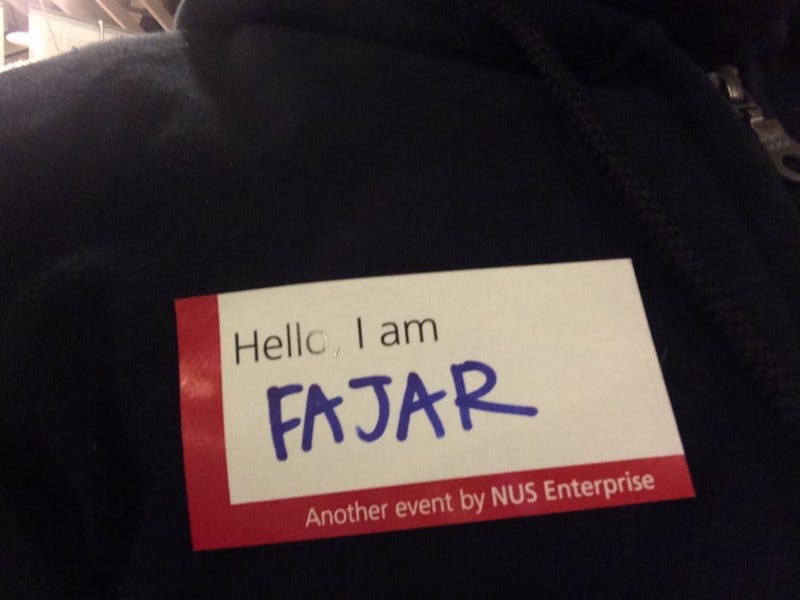 hello i am fajar.
So i step inside this cool looking glass through classroom lookalike in landscape view. Got my seat right at the left part of the space right at the end. Just in time before the event started. I look around and i saw most people holding the cup of coffee while seating. So the talk begins.
ask questions to the vc
the crowd for kopi chat
so this amazing quote, exactly what i feel!
After the talk, i get to meet the VC right at the end where no one else is speaking to her. Glad to ask her just one question. That question unlocks me thinking more stuffs to focus on. The talk was a refresher but talking the one of the vc makes me more motivated to focus on building my business model better. Everyone rush to meet her to ask question and i'm the last one to talk to her. It was a great advice! I even tweet her to ask some simple
Followed her on twitter and tweet her.
Emailed her about VC templates.
thanks for replying, yes is helpful!
Followed her on medium.com too!
I was inspired by her writing alot!
Below is best top 3 writing's of Pocket Sun
Step-by-Step Guide To Becoming Your Best Self in 2016
2015 was an incredible, transforming year for me. Before 2015, I was not sure what I was doing, still exploring…medium.com
I LOST MY CORPORATE JOB, BUT LANDED ON THE COVER OF FORBES
by Pocket Sun (@pocketysun)medium.com=
How Silicon Valley Was Created and How To Play In It
This is the first post of my study notes from the Insider's Guide to Silicon Valley Investing program with Stanford…medium.com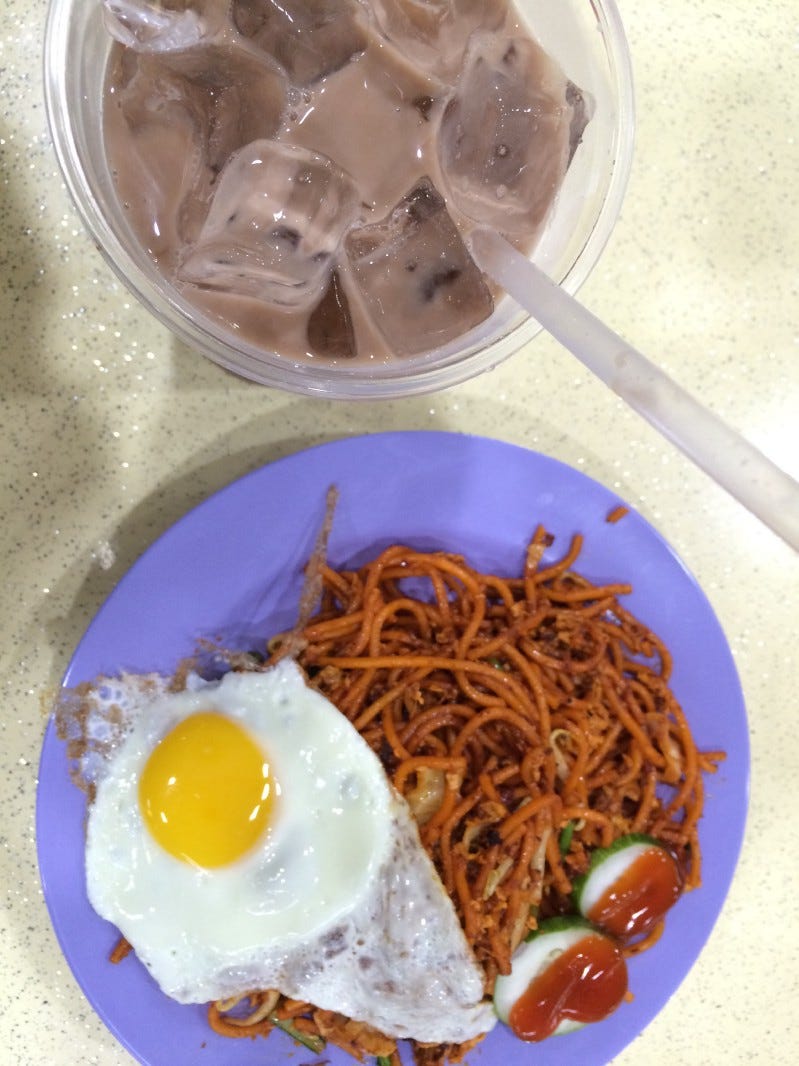 here's mee goreng mata lembu with ice-milo after the talk!
Originally published at www.fajarsiddiq.com on September 13, 2016.